Welcome, Dr. Sannan Sohail!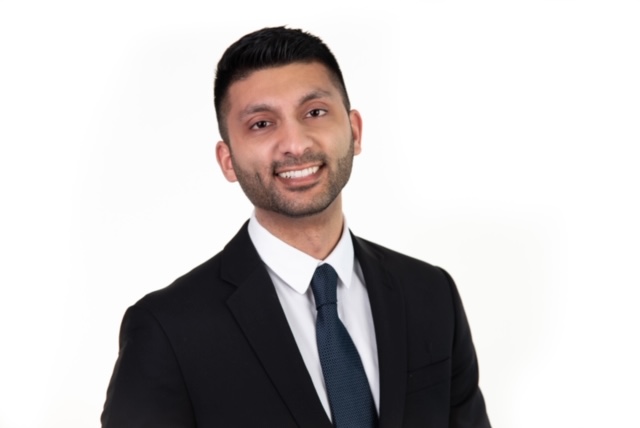 Over the past few months, our team and our clients have been honored to have our new Associate Dentist, Dr. Sannan Sohail, as a part of our team here at the clinic. We truly feel like we have found the most perfect match for our team, and are excited to announce that Dr. Sohail has extended his hours to Tuesdays AND Wednesdays. 
Today's blog post is an introduction to Dr. Sohail, as you may be seeing him around the office as well as coming in to do your recall examinations at your hygiene appointments. 
Dr. Sohail grew up right here in Ottawa and knew from a very young age that he was deeply passionate about health care. This led to his pursuit of an Honours Bachelor of Science with a specialization in Biochemistry at the University of Ottawa. His passion for this field then inspired him to study at the Schulich School of Medicine and Dentistry at Western University, where he completed his Doctorate of Dental Surgery and graduated with Distinction in the program. He received the Canadian Academy of Periodontology Award for achieving the highest standing in the field of Periodontics. Prior to becoming a dentist, he was a research associate at the Hospital for Sick Children. Dr. Sohail is committed to a lifelong journey of continued education to further enhance his knowledge and skills.
He has been involved in the Oral Health Total Health organization and the Dental Outreach Community Services program, providing health care education and motivation to patients with special needs. 
Dr. Sohail strives to provide quality care and ensure that patients are provided with a pleasant experience at the dental office. Dr. Sohail is celebrated for his leadership and teamwork skills and speaks Hindi, Punjabi, English, and Urdu. 
We are happy to have him working alongside Dr. Syed on Tuesdays and Wednesdays and he is very much looking forward to getting to know our patients. Please do not hesitate to say hello if you see him at your next visit!